Second semester is upon us…the grind has begun! So…we've decided to bring you a vibe to look forward to!
Varsity Vibe will be giving away a voucher
EVERY
SECOND
WEEK!
For the rest of 2018
Giveaway #10:
WIN a Palladium voucher to the value of R1200!
To enter:
Follow Varsity Vibe on Instagram,
Screenshot the competition pic that's on our VV Instagram (dated 18/12/2018)
Then post it on your story and tag us! (Please remember that we cannot see your entry if your profile is on private)
Competition finishes on 22 December 2018!
Terms and Conditions
 do apply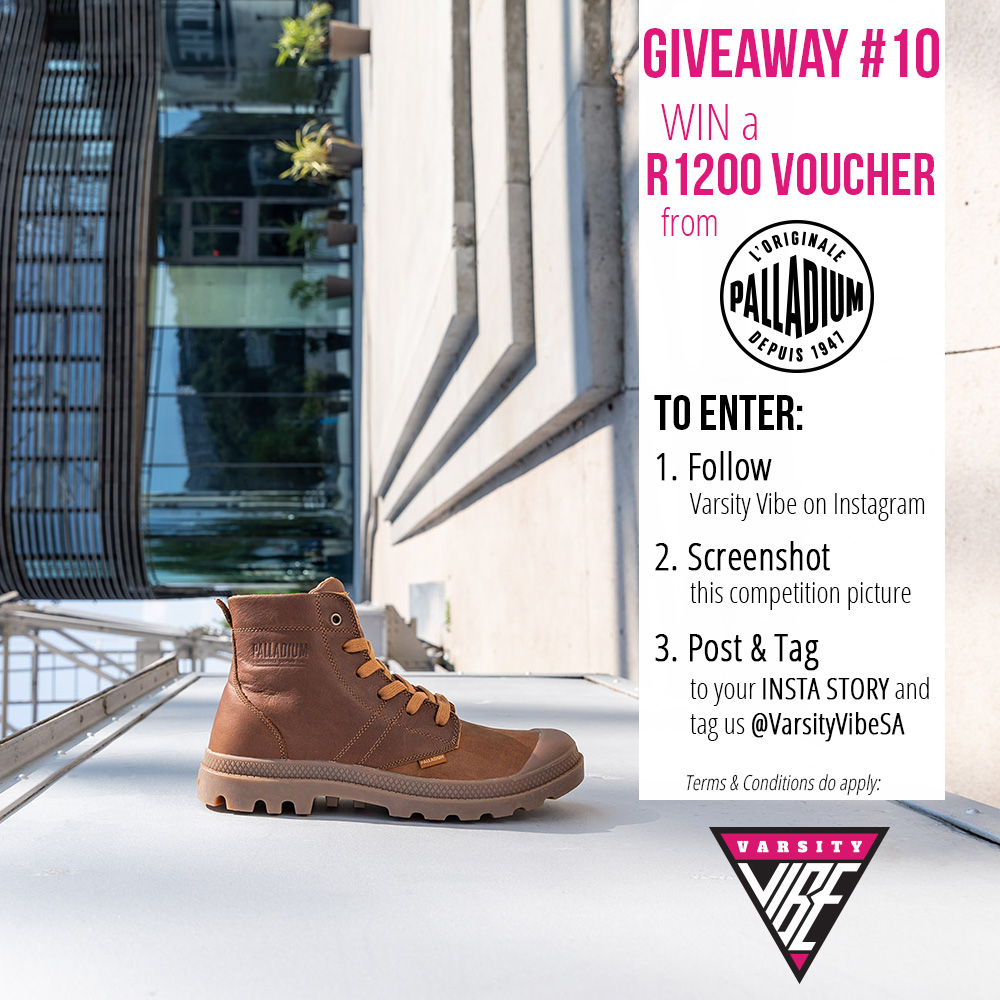 PREVIOUS WINNERS: