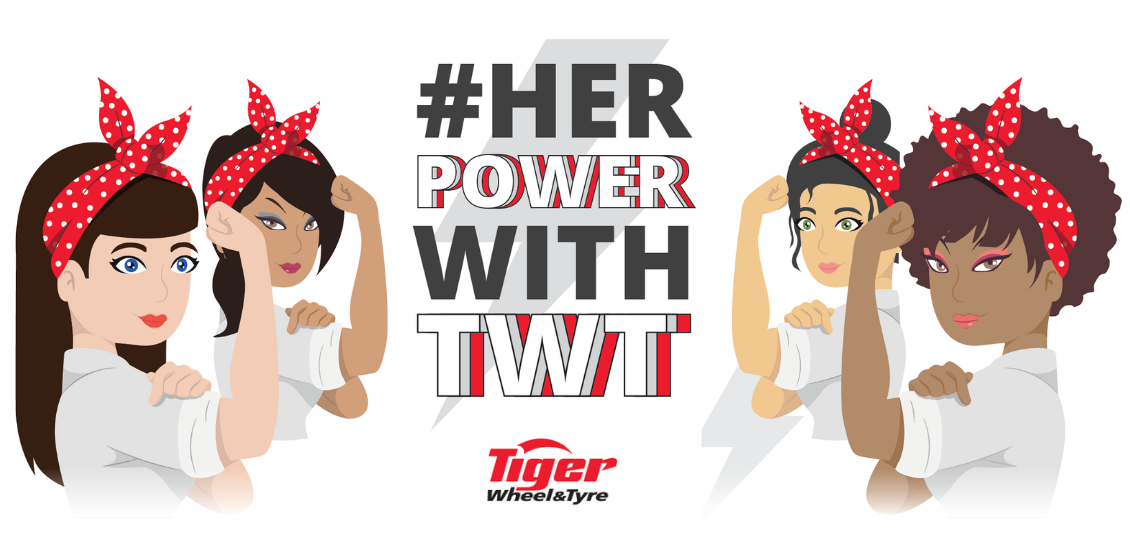 As the nation prepares to celebrate National Women's Day on the 9th of August, Tiger Wheel & Tyre is preparing its annual month-long festivities!
As part of these celebrations they are offering FREE tyre and road safety workshops for women, which will be hosted at selected stores around the country on Saturday 17 August 2019.
These workshops begin with tea, coffee, snacks and conversation, then move on to:
Basic self-defence, by C.O.B.R.A.
Safe driving, by Masterdrive.
Getting to know your tyres, by Tiger Wheel & Tyre.
The benefits of Vitality Drive membership, plus basic driving tips, by Discovery.
Mental wellbeing, by Dr. Saneth Dreyer.
Fuel types and tips, by Shell.

Finally, the workshops will conclude with a fun opportunity for women to get their hands dirty and learn how to change a wheel. If you're already pro, not to worry – your wheel changing skills will also be put to the test.
In addition to leaving with a goodie bag, all participants will have the chance to enter a lucky draw to win a hamper valued at R5000.
These workshops fill quickly so anyone who wishes to attend are encouraged to visit the website www.twt.to today to find their nearest location among the 27 stores participating and sign up to secure their seat before the 5th of August 2019.