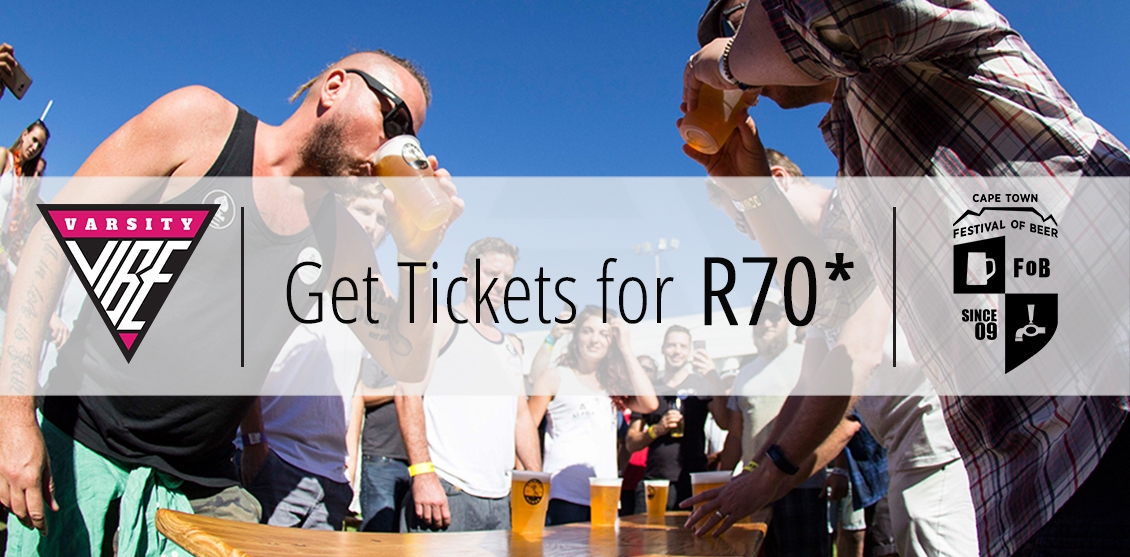 The Cape Town Festival of Beer
A World Class Beer Experience for All
30 November – 2 December 2018
Hamilton's Rugby Club
Green Point
The Cape Town Festival of Beer once again takes place at the end of November 2018. This annual event is hosted at Hamilton's Rugby Club in Green Point. In its 9th year, the Festival delivers the ultimate beer experience and is the largest festival of commercially available beer in the southern hemisphere. It's the perfect event for those wanting a fun day out, a tasting experience or a food overload. For the beer lovers, the beer aficionados and the newbies, the range of cider and beers available is unparalleled in South Africa. Along with the promise of an exceptional selection of beer and cider, there is also live music and kids entertainment throughout the weekend. Perfect for the whole family!

WHAT'S ON OFFER?
If you're after a blueberry cider, a blonde, an amber ale, or a pilsner – then the Cape Town Festival of Beer 2018 is where you can find the most comprehensive assortment of brews and fermented beverages around. The Festival features over 60 breweries and distributors and offers more than 200 beers ranging from international mega-breweries such as Stella Artois to local microbreweries such as Drifter, Saggy Stone, Little Wolf and Urban Brewing. Look out for some of the special brews on offer: 2017 saw over a dozen limited edition brews launched at the Festival, there will no doubt be even more in 2018.

Cider enthusiasts will also be happy to know that there is a great selection on show. This was introduced in 2015 and became very popular with festival goers who not only enjoy their hops but their fruit too. To compliment the savouring of incredible beer, the Cape Town Festival of Beer offers an array of top-class pop-up restaurants and gourmet food trucks. You will be able to find eateries such as Kitchen Cowboys, Love Pizza, and Dos Chidos. Don't miss out on the Cape Town Festival of Beer Boat Race, this annual highlight consists of some of Cape Town's local celebrities and sports personalities competing against each other using only speed, agility and of course beer! The Festival has ample seating and casual picnic style areas where festival goers can relax in front of the large stage and listen to jazz and local live bands. For those who like to party a little later in to the evening, they can look forward to the best Good Hope FM DJ's and musicians to groove until closing time.

TICKETS
General Tickets:
Friday: R120 : R70 for VV Members
Saturday: R150 : R70 for VV Members
Sunday: R100 : R70 for VV Members
To redeem your VV deal, go to Webtickets, choose your preferred ticket, enter your 'Ref Code' and proceed with your purchase as usual.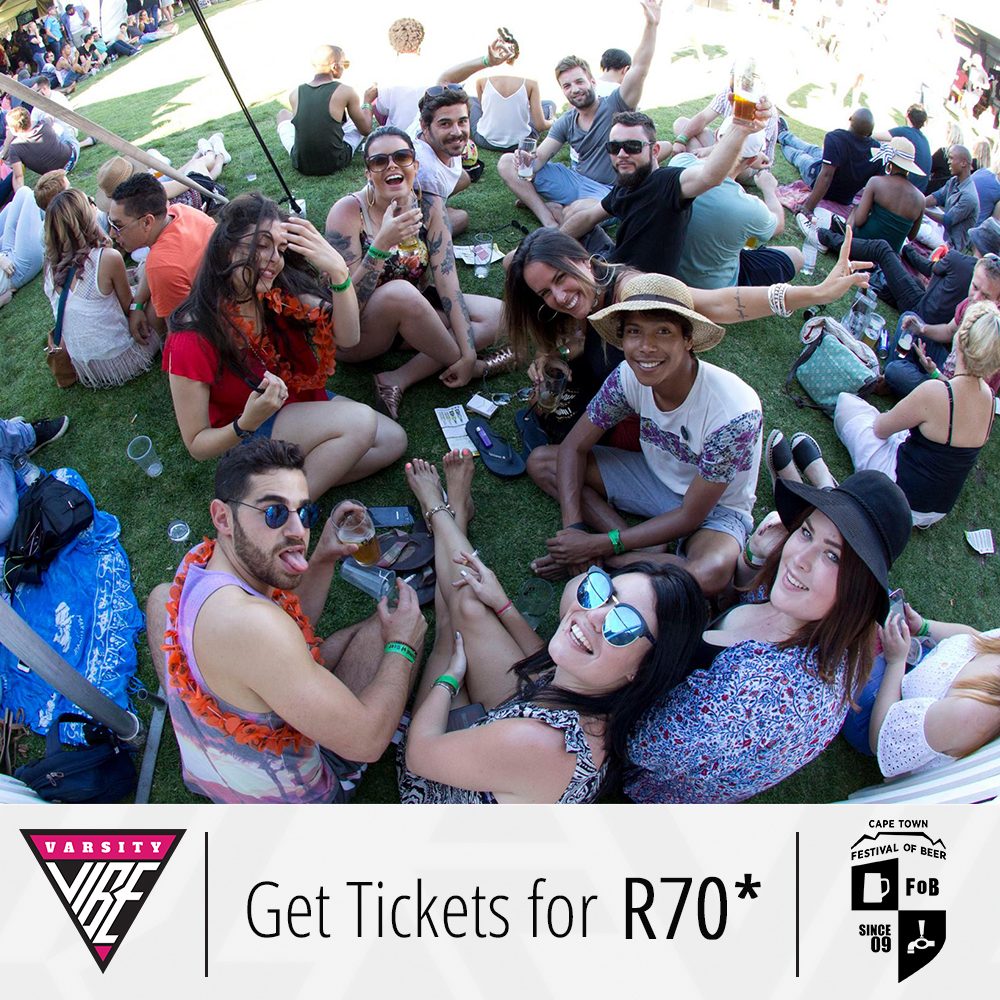 TAKE ME HOME SERVICE! The Festival has partnered with Taxify as the official transport supplier, making sure patrons get home safely. As responsible festival organisers, we would like to ensure that there is an option for you to take. Both new and existing Taxify Customers will get a promo code for 80% off their trip up to the value of R100. Download Taxify today and get ready for the 9th Cape Town Festival of Beer (available on Google Play and App Store).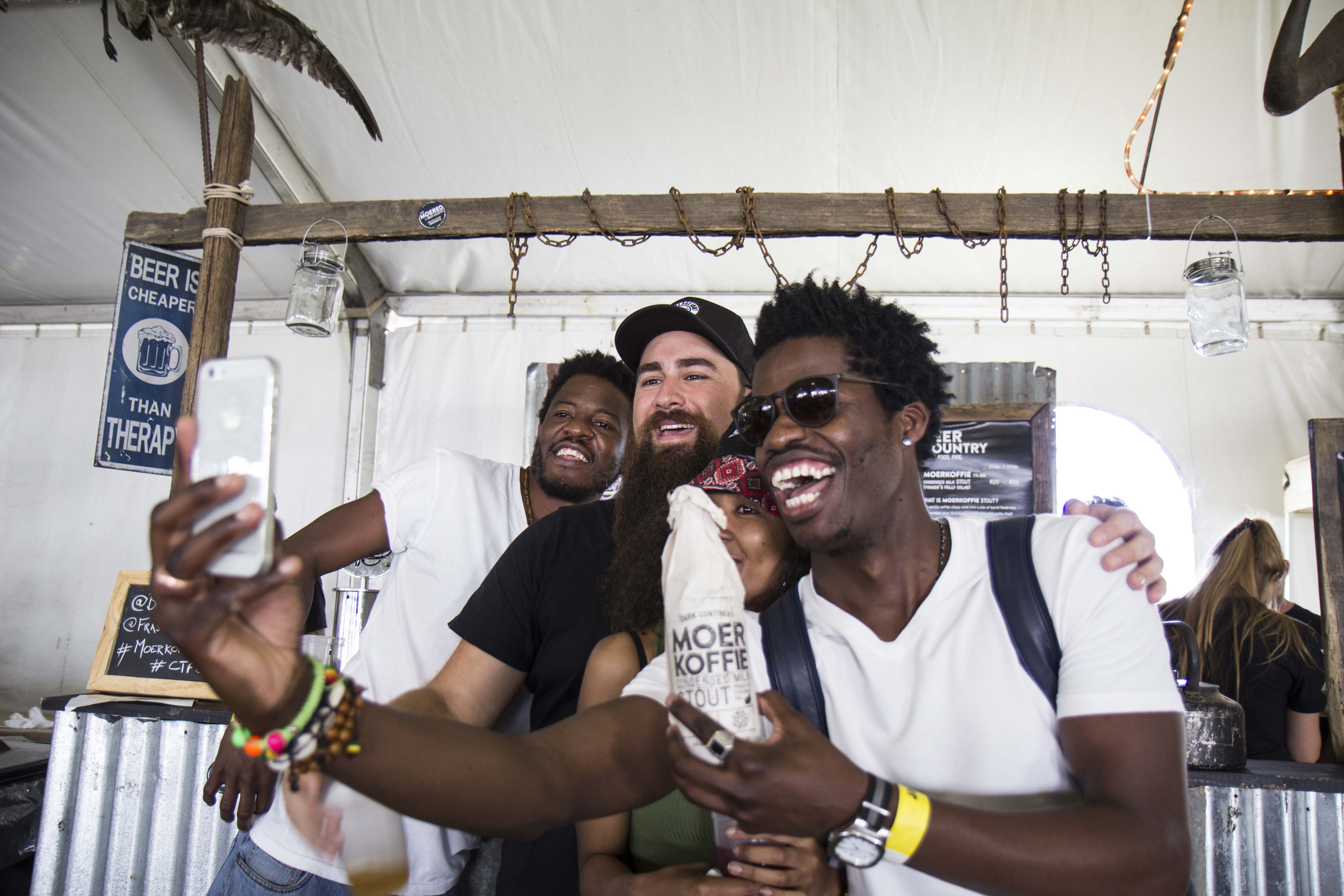 For further information please contact Julia Ledingham Email address: marketing@capetownfestivalofbeer.co.za Instagram: @festofbeer Twitter: @festofbeer Facebook: www.facebook.com/capetownfestivalofbeer Website:
www.capetownfestivalofbeer.co.za
Get involved with the conversation using the hashtag #CTFOB18