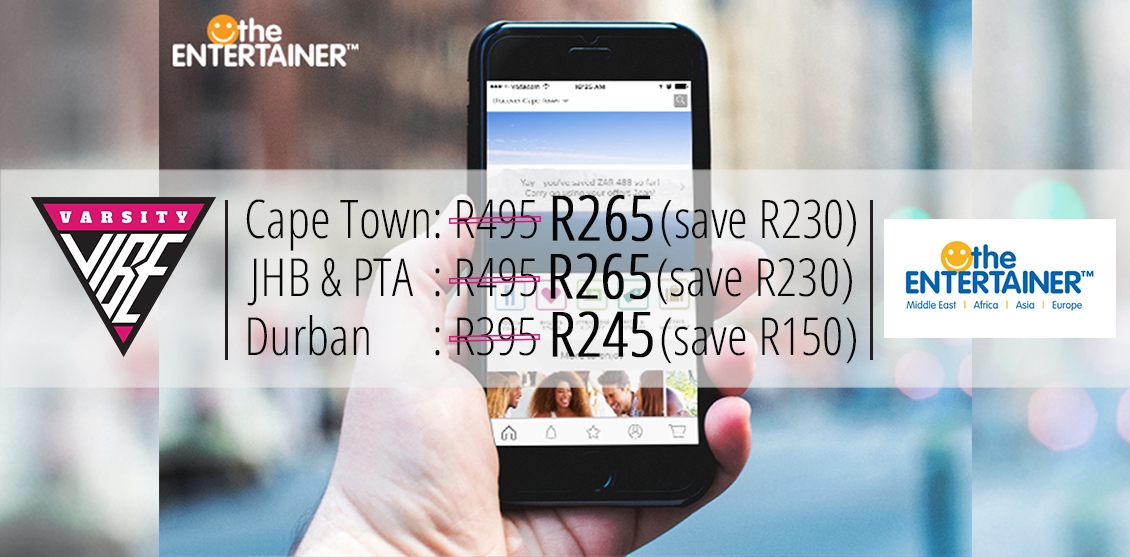 Varsity Vibe members get 10% OFF the current ENTERTAINER 2018 App prices! 
FOR A LIMITED TIME ONLY
The ENTERTAINER App is the leading provider of Buy One Get One Free offers from well-known dining, leisure, entertainment, and beauty brands across the Middle East, Asia, Africa and Europe.
For a limited time only, they're giving Varsity Vibe members access to crazy savings on the ENTERTAINER App of your choice.
Simply use the promo code 'VARSITYVIBE' at checkout when purchasing your App, and enjoy your discount!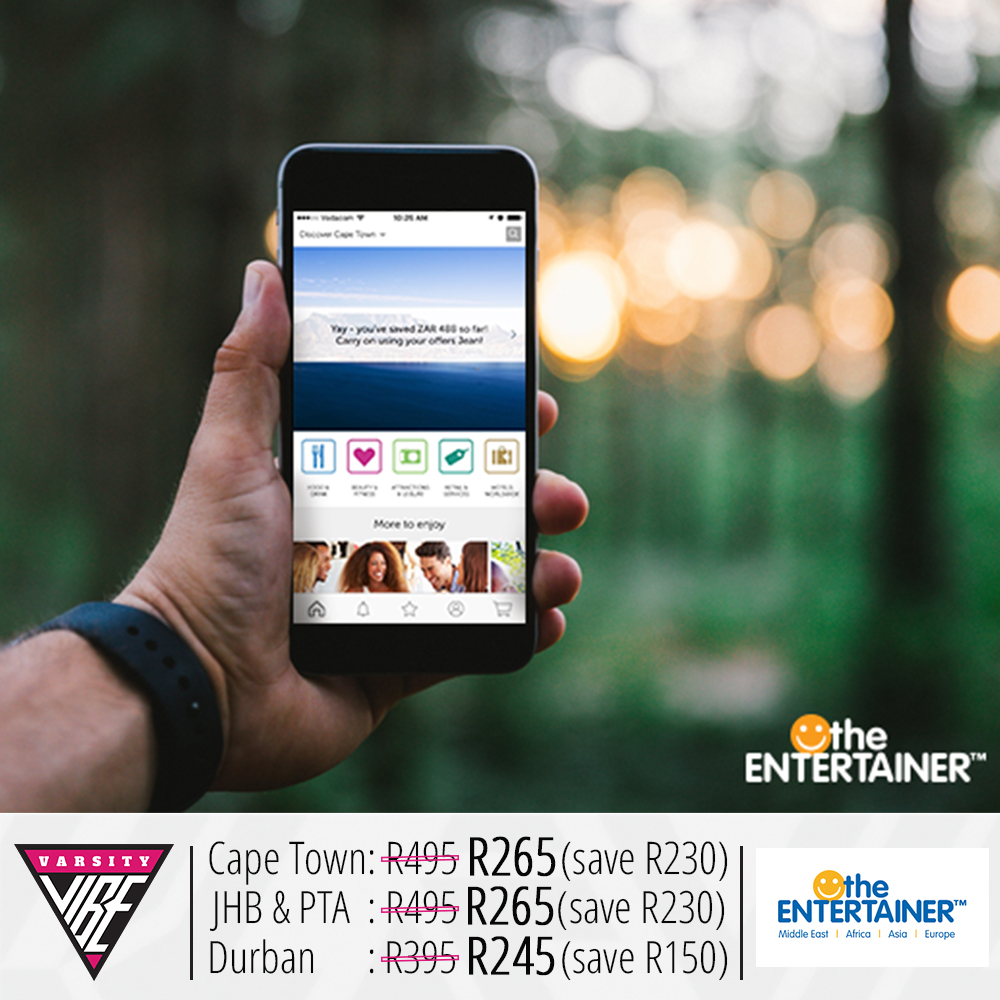 With over 6,500 2-for-1 offers for restaurants, bars, attractions, spas, gyms and much more, you'll never be bored again! Here are just a few of the places where you can use the ENTERTAINER App:
And that's not all the good news…
With the purchase of any ENTERTAINER App in South Africa, Varsity Vibe members will also receive access to ENTERTAINER getaways – a brand new in-app booking engine which offers exclusive rates at over 550,000 hotels in 200+ countries.
Visit https://www.theentertainerme.com/Africa/products2018?utm_source=crm&utm_medium=email&utm_campaign=varsityvibe_en_sa to get your ENTERTAINER App now!