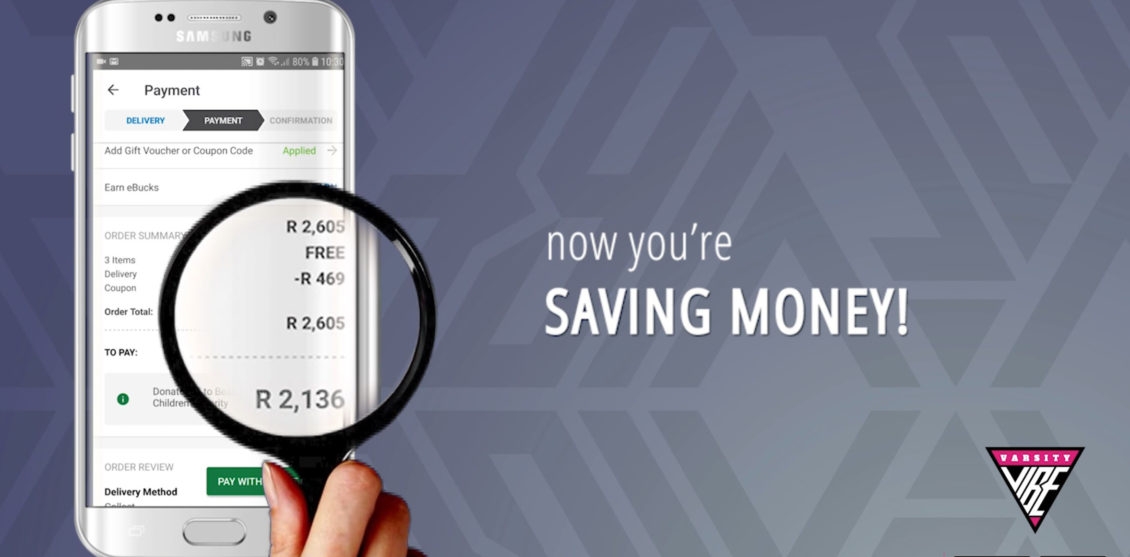 ---
That's right, online deals are here and so we have put together a short how-to tutorial on how to unlock your deals online with some of our partners…
How to redeem your Online Deals:
Firstly, you will need to update your Varsity Vibe App.
This is because we've added a 'Coupons' tab on our App to allow our Varsity Vibe members to claim their Online Deals!
Then…Open the Varsity Vibe app and tap on the "Coupons" tab. Input your VV Ref Code to unlock your coupon code. Then use that coupon code at "Checkout" at our Partner's Online Store.
It's that easy…
Still unsure? Watch the short tutorial video below or check out the info pic below it.
Watch Here:
Some important things to note:
We are using the Takealot Deal as an example but the same method can be applied similarly to the other partners offering an exclusive Online Deal.
The MrD deal is a once-off…so make sure you copy the coupon code once it appears before you hit "continue" or leave your Varsity Vibe App or else this code will be lost.
Please make sure that you have the latest version of the Varsity Vibe app installed – otherwise, the coupon function won't work properly.
If you are having any issues – just get in contact with us by emailing support@varsityvibe.co.za