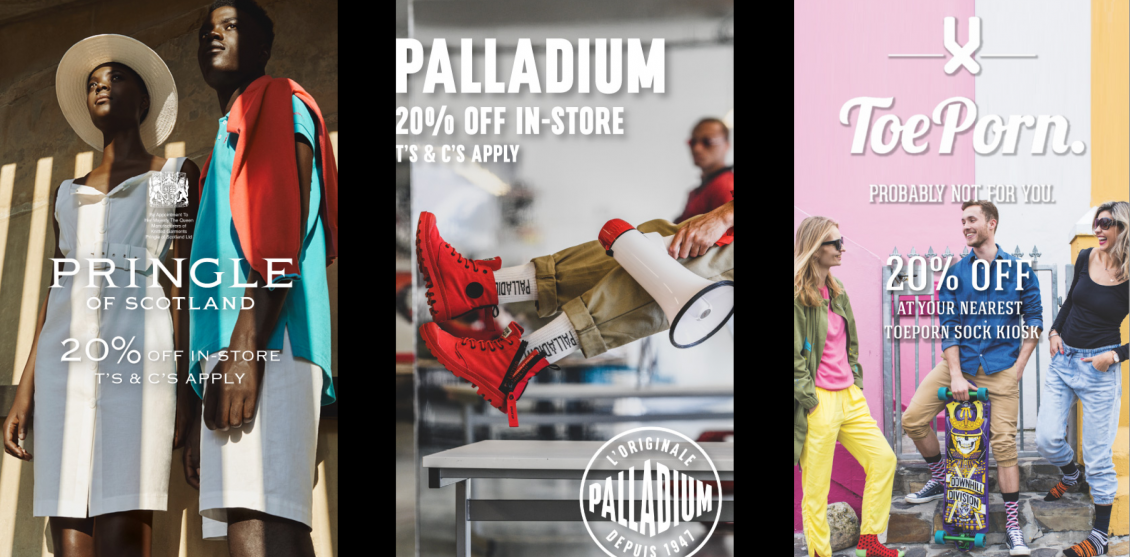 Shop this festive season from Pringle of Scotland, PALLADIUM,
and ToePorn socks!
Pringle of Scotland focuses on heritage and telling a story to those who can only imagine this wonderful part of the world. Their latest campaign champions a new and fresh energy, exploring the fundamentals of luxury and history

.

For more than 70 years, the PALLADIUM brand has been making footprints in history as the trusted choice for all open-minded and audacious explorers. PALLADIUM celebrates those who explore urban environments with a bold and audacious attitude

 

ToePorn socks takes the mundane routine of sock wearing and turns it around, combining a mixture of bright colours and bold designs. ToePorn socks are crafted locally with the finest cotton blend.

 
Find out how to get these deals in-store