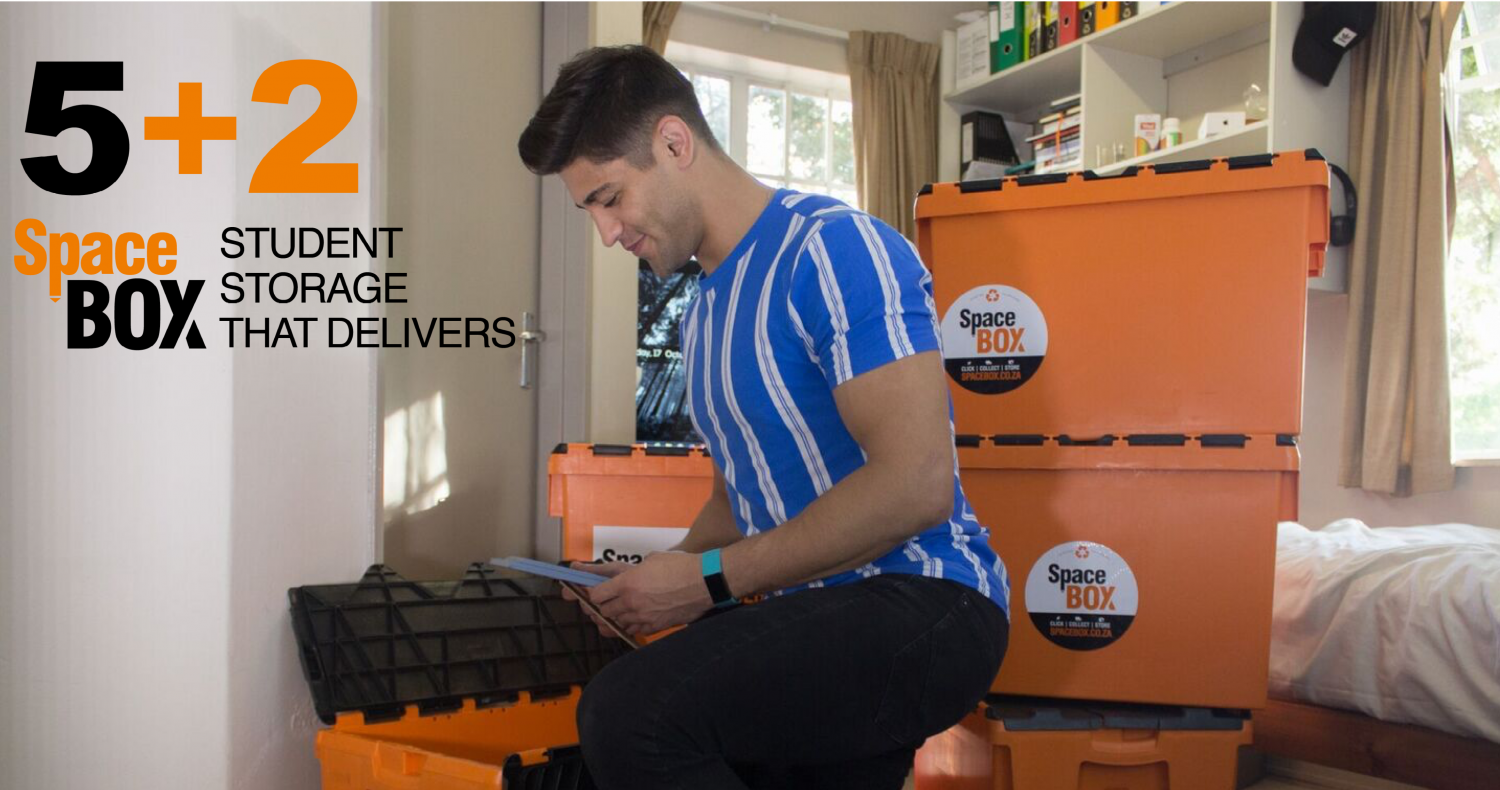 Need storage for the holidays?

Space

Box

has got you covered!
You DON'T need to drive. You DON'T need to sign a long lease. And you DON'T need to spend a fortune for student storage.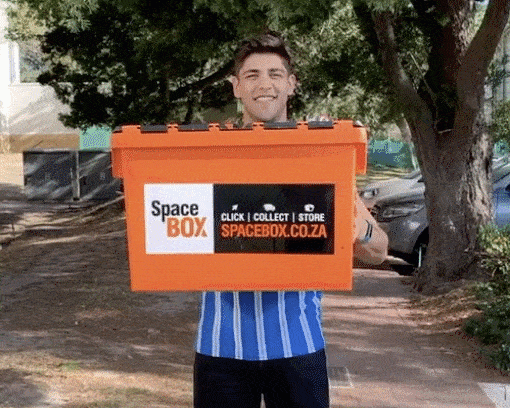 Just get online to tell SpaceBox the "what" and "when", and they'll handle the rest.
Take the hassle out of storage with our online storage service
Pay only for the space you use, with a flat rate per box or bulky item you store.

FREE sturdy, sealable plastic boxes delivered to your door (or use your own boxes).

Arrange a pick-up or drop-off online, and manage your stored items with a free online inventory.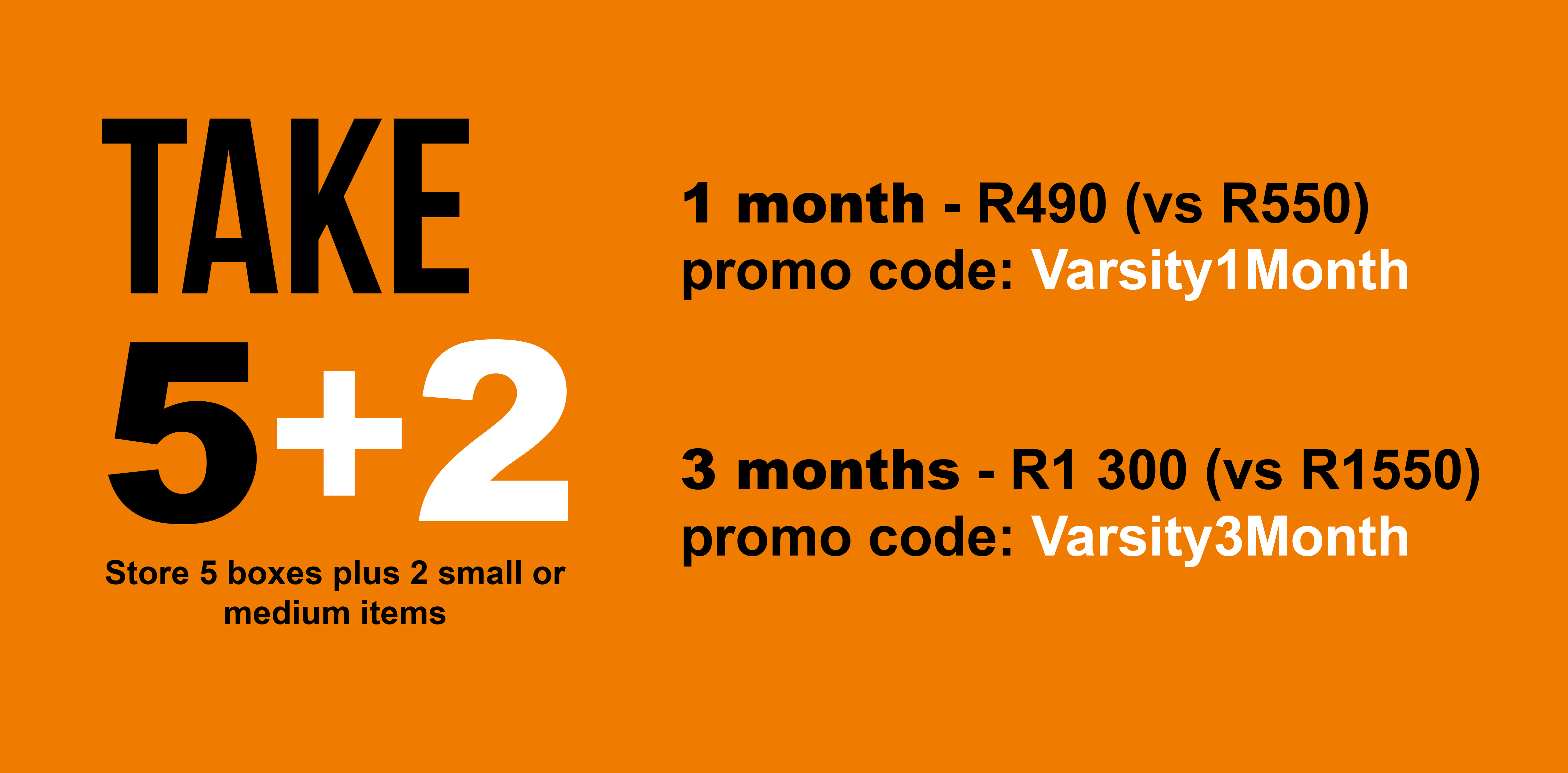 It's as simple as…
Register on Spacebox

Apply the Varsity Vibe promo code at checkout

Boxes will be delivered to your door

Pack your items

Boxes will be collected and stored safely!
With collection from all the main SA universities, colleges and schools – and from homes and student residences in:
Johannesburg
Cape Town
Durban
Potchefstroom
Bloemfontein
Port Elizabeth