Welcome Imprecca to the VV family!
At Imprecca, it's always the impreccable quality and price for them. You will get the quality that you deserve at a price you can't refuse.
Imprecca is a South African e-tailer with impreccable style. All about the hottest looks without breaking the bank. They're the fashion plug, ask around & others will tell you.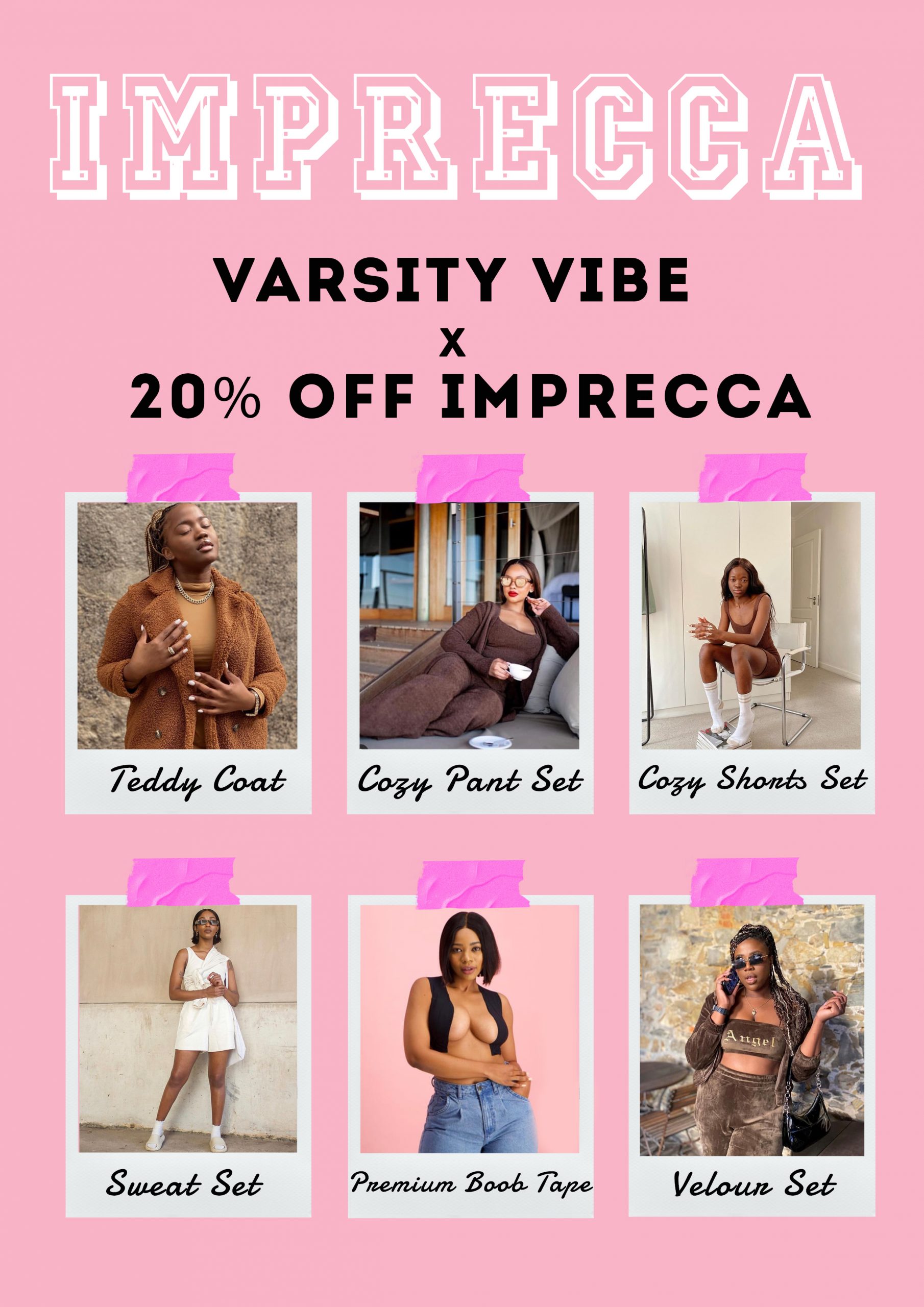 If style could kill; only those that shop Imprecca would be alive. You're too cute to die, so just shop Imprecca. Get 20% OFF Imprecca, sitewide and become an #impreccababe because why be anything else when you can be an #impreccababe? 
From boobtape to coats, they've got you covered – shop www.imprecca.com today and remember to always have an Impreccable day!
 Search for 'Imprecca' of the Varsity Vibe app to get a discount code to use at checkout when shopping on the Imprecca site.