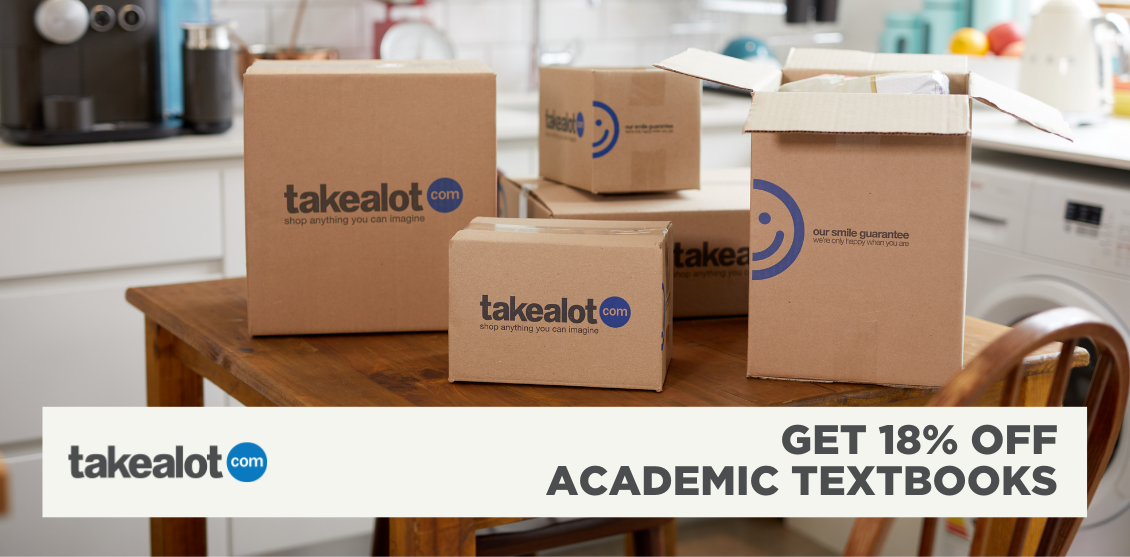 It's back-to-varsity time, which means time to buy textbooks!
Don't you fear Takealot.com is here to help you save 18% OFF your academic textbooks! That's right, browse Takealot.com's wide range of essential textbooks online or on the mobile app, order your textbooks and get them delivered straight to your door!
Takealot.com is one of the largest retailers of academic book online, boasting a comprehensive range of academic textbooks from esteemed tertiary institutions like UNISA, North West University, University of Pretoria, University of Johannesburg and University of Cape Town.
Their academic bookshop lists a variety of course books, titles, academic books and study guides specifically for South African students and they cover an extensive range of subjects from accounting to sciences, management and plenty more. With many safe ways to pay, including cash on delivery, it's never been easier to ace your last semester of 2021!

How does it work?
Step 1: Launch your Varsity Vibe App.
Step 2: Search 'Takelot.com' in the search bar.
Step 3: Open the deal.
Step 4: Click on the code and launch the website.
Step 5: Search your textbooks.
Step 6: Apply discount code given in your VV app upon checkout.
NB: Please note that the deal only applies on books sold by Takealot, not by 3rd parties (fulfilled by Takealot).