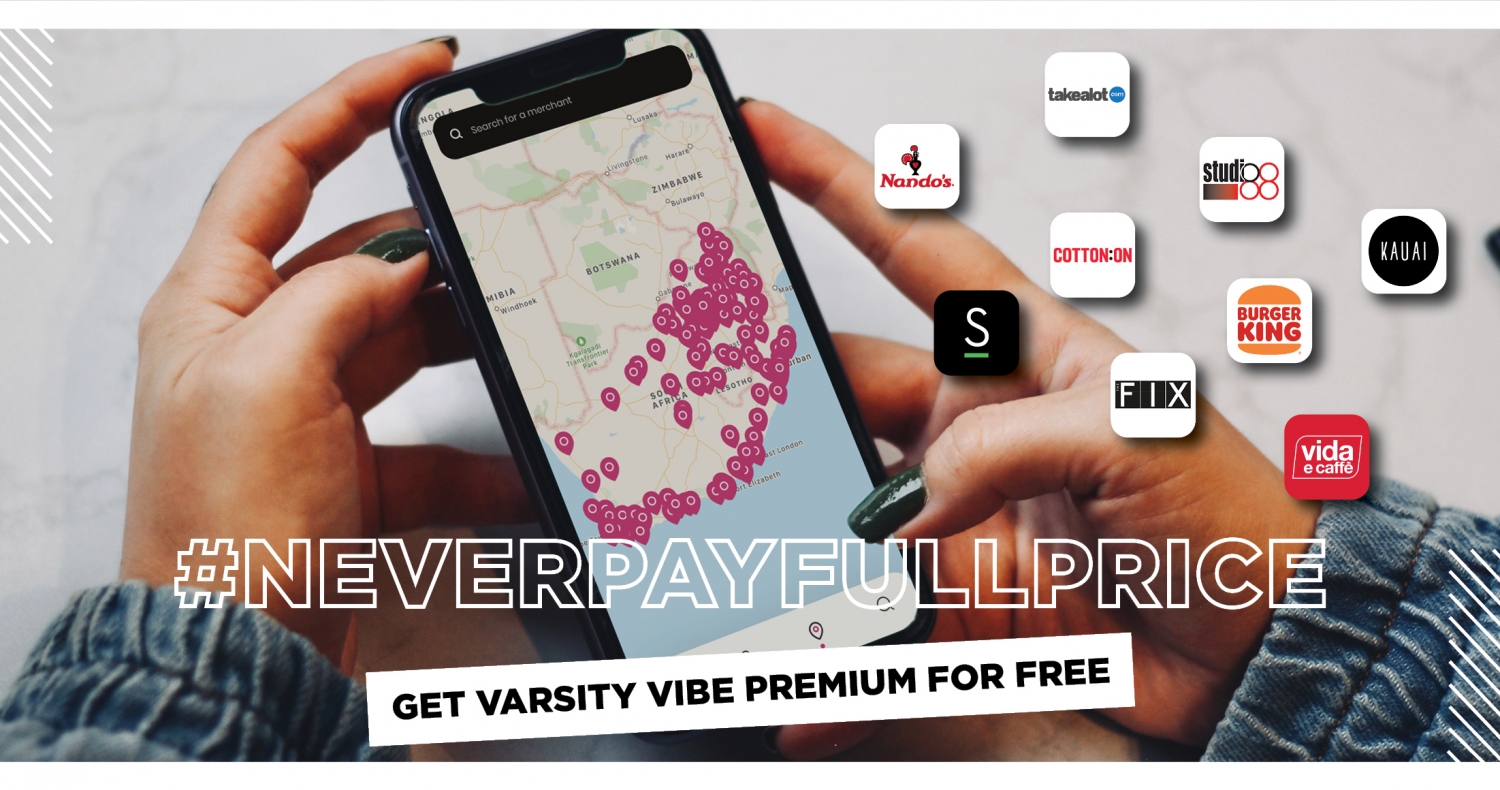 Standard Bank knows that student life can be tough, just like we do!
Did you know that with Standard Bank's MyMo account you get to enjoy free access to PREMIUM Varsity Vibe membership? 


Not ready to switch banks?
No worries, Standard Bank is giving you a 6-month FREE trial run of Varsity Vibe PREMIUM membership, because they know that student life is tough and they want to help you now (not later when things are better).
Obviously, there'll be many questions going through your mind, so check out the answers below…


Who qualifies for this?
Any person that has an SA ID number and is 17 – 24 years old.
Any student (that has verified their student status with us), this includes:

anyone over 25 and a SA citizen
any foreign student (only have a passport number)


Why should I upgrade now?
Ummm… it's FREE – so why not try it out?
Get access to ALL deals & discounts
More premium members = More discounts/deals unlocked


What will change when I unlock VV Premium?
ALL your deals – Premium deals included – will now be unlocked for the next 6 months – for FREE! i.e. instead of 10% OFF at Superbalist as a Freemium user, you'll now get 20% OFF as a Premium user! 


Will I get charged?
No! Standard Bank pays for it, for you.
If you like it, then you can always open a Standard Bank MyMo account and continue getting VV Premium for FREE on them. Otherwise, it's cost you nothing. 


So…What must I do?
Already a VV member:
Sign in and go to your profile
Select the 'Upgrade to PREMIUM'
Scroll to the 'Get premium for free' section & hit the white button.
This will allow you to get Varsity Vibe Premium, FREE for 6 months, thanks to Standard Bank.


Not a VV member yet?
Click here to create your account
Next step, scroll to the 'Get premium for free' section
Select the white button. It's that

easy!