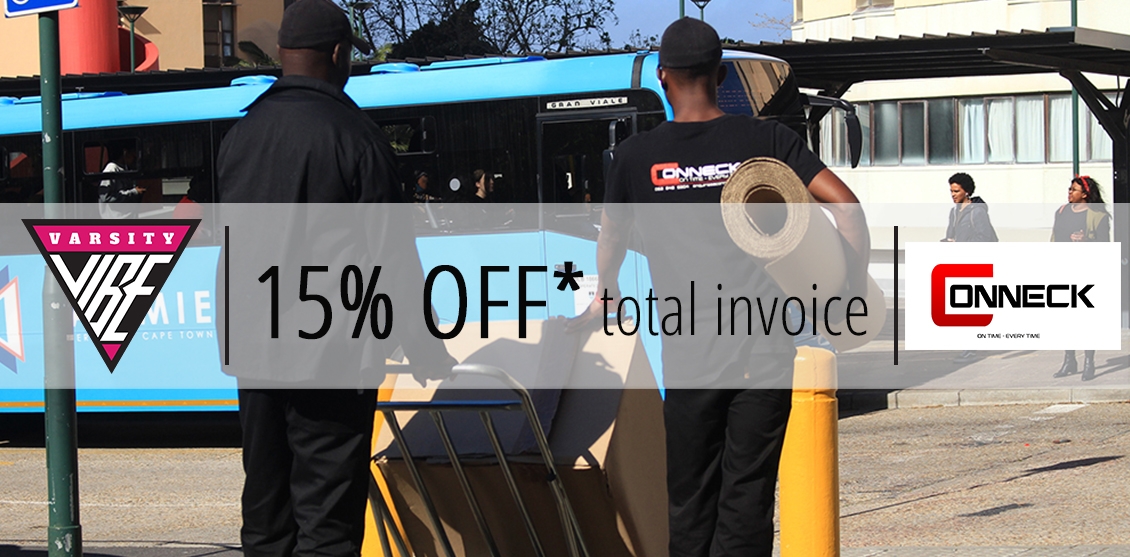 Varsity Vibe members get 15% OFF their storage and transportation invoice at Conneck!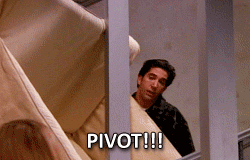 Conneck is a Cape Town based student run business, that offers student storage and transportation solutions that are convenient and at an affordable price.
Sourcing packaging materials and getting goods to and from a self-storage facility can be a trying experience, especially when there's limited time between the end of exams and a flight or bus ride home.
You can trust Conneck to pick up and deliver to your residence/dwelling as well as deliver packaging materials for you to pack your stuff.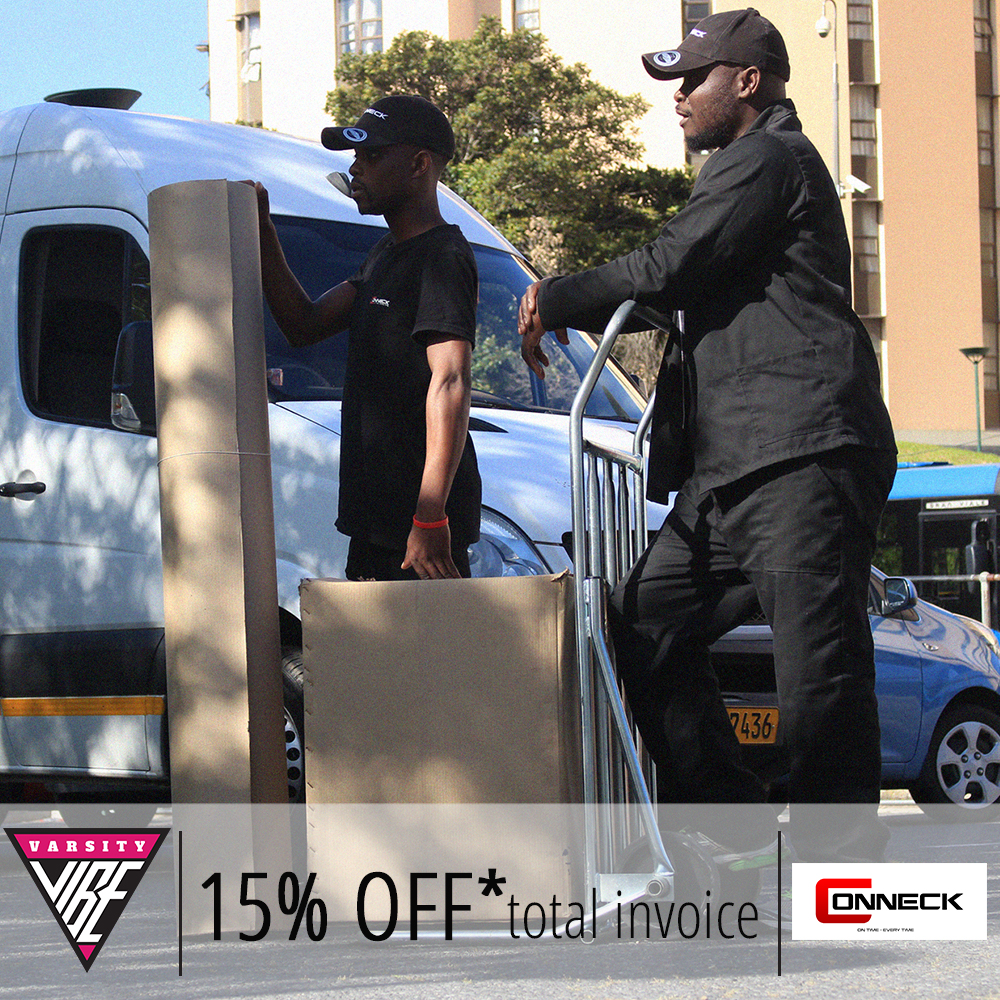 Don't be troubled about carrying your heavy fridge or boxes from your room!
They will come in, collect your items and return them.
AND they are extending their GPS to the University of Stellenbosch and are intending on spreading the vibe nation-wide.
Delivered to your doorstep or stored for you at their facilities, their destinations will include:
Bloemfontein
Kimberly
Johannesburg
Pretoria
Cape Town
"Don't Break Your Back. We've got your back!!"
Book Online NOW! And make sure to tick "yes" to being a Varsity Vibe member to get your 15% OFF!