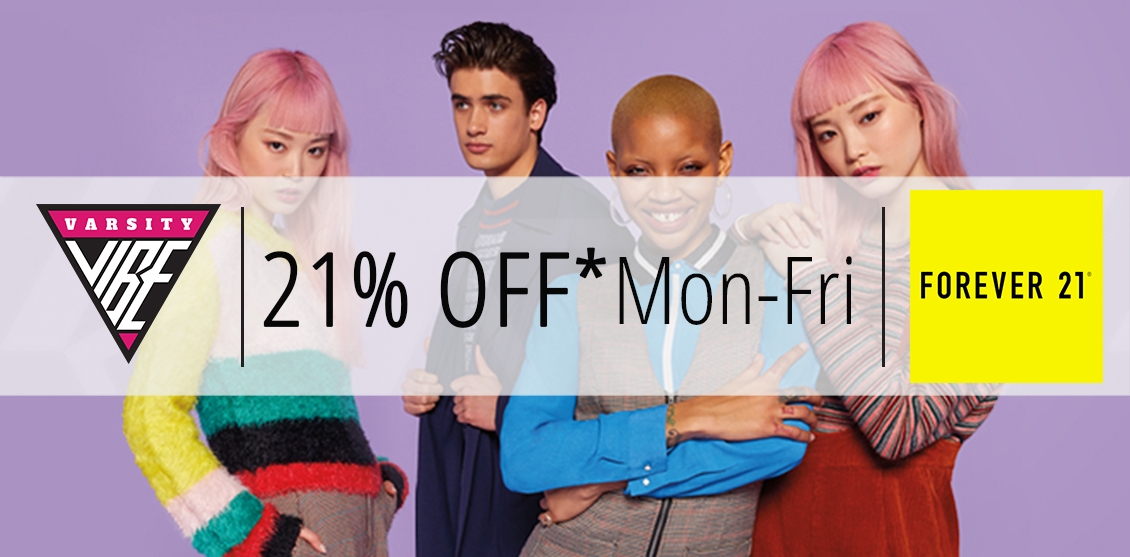 Varsity Vibe members get 21% OFF at
FOREVER 21 Monday-Friday!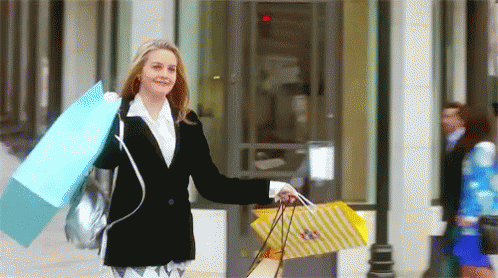 FOREVER 21 ushers in a new class for the Pre-Fall season. The campaign aesthetic is a nod to the aloof confidence of youth subculture, while staying on the pulse of what's new and now in fashion's latest trends.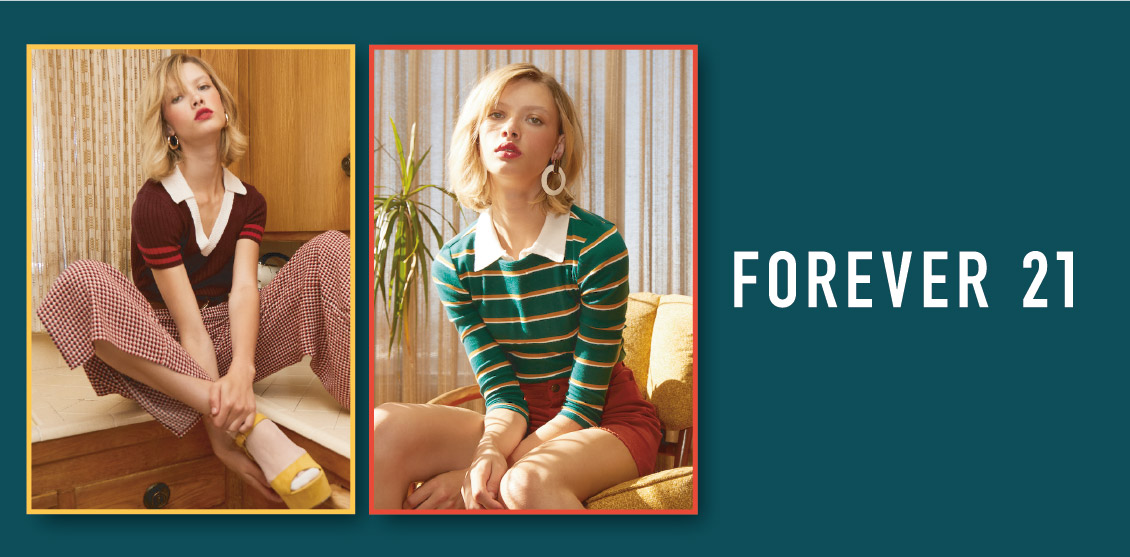 Forever 21's Pre-Fall 2019 campaign is about sounding the call of self-declaration and inspiring an unapologetic sense of individuality in our customer. From punched-up printed leggings, button-up plaids and military-inspired decals to athletic tops, oversized wovens and varsity jackets – the new collection is packed with updated silhouettes and statement pieces that are ready to kick off Fall season.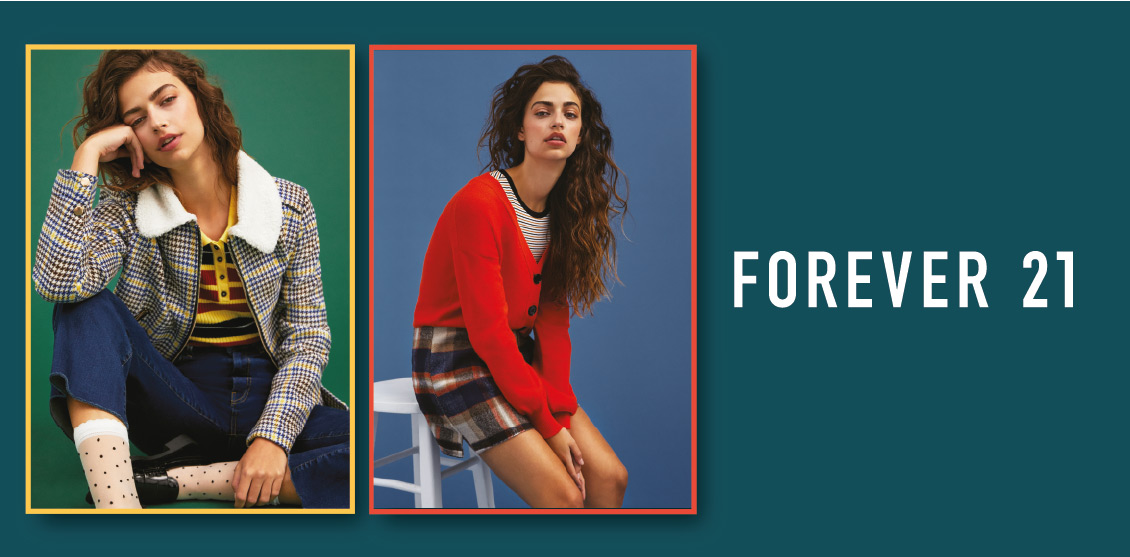 It's about wearing what you want. Your look. Your rules.
And now Varsity Vibe members can wear what they want AND enjoy 21% OFF Mon-Fri!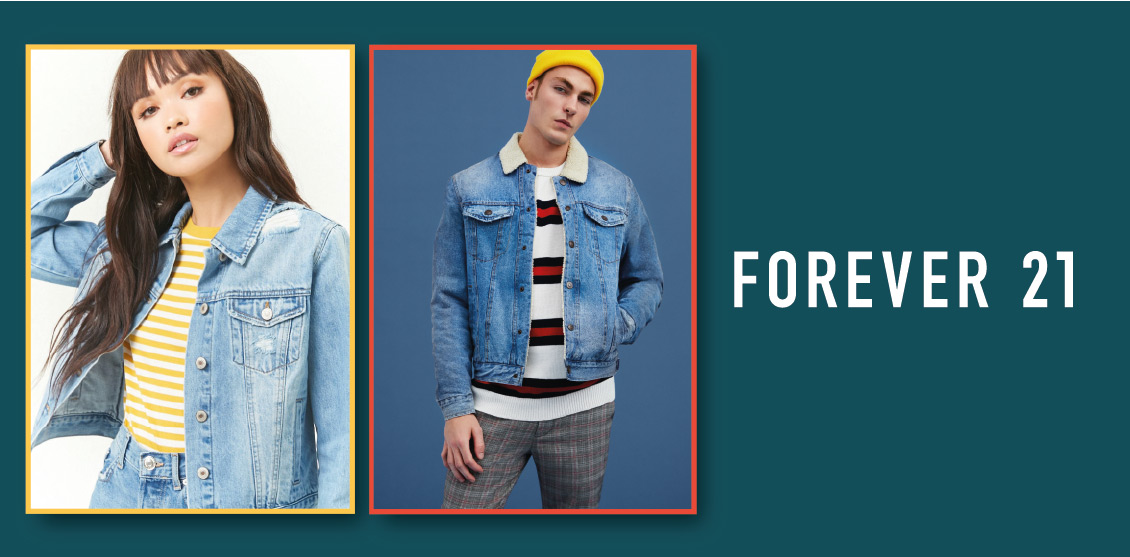 ABOUT FOREVER 21
Forever 21, Inc., headquartered in Los Angeles, California, is a speciality retailer of women's and men's clothing and accessories. Known for offering the hottest and most current fashion trends, at a great value to consumers, Forever 21 is a model for fast fashion.  This model operates by keeping the store exciting with new merchandise brought in daily. The retailer operates over 500+ stores in the United States, with international operations in Canada, Europe, United Kingdom, Japan, Korea, Columbia, Philippines, Israel, China, Mexico, Costa Rica, South Africa, Middle East and Hong Kong.