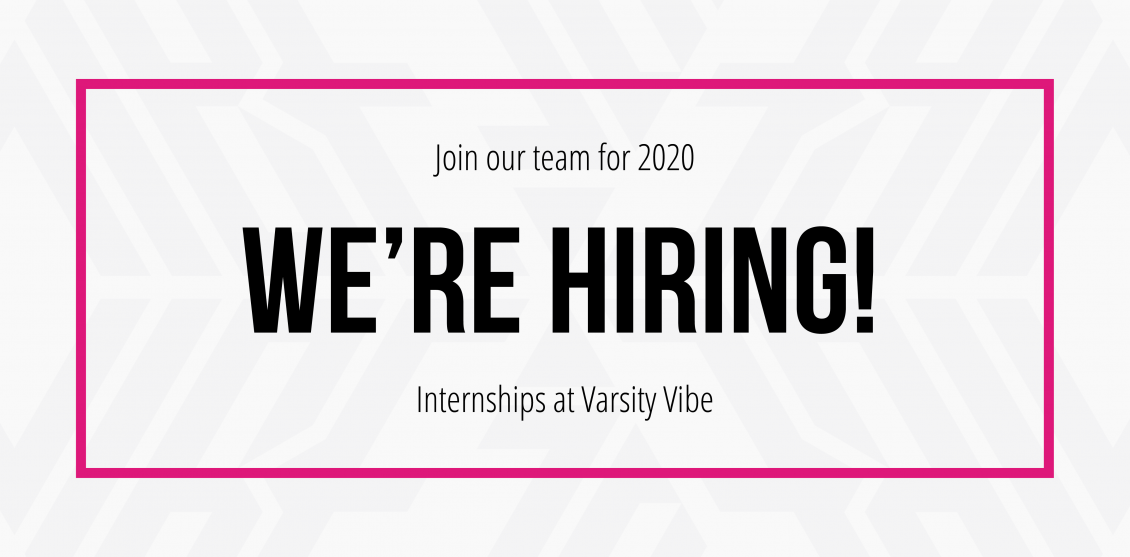 Varsity Vibe, is South Africa's 1st student discount APP, offering students exclusive deals and discounts all over SA. We help students save money and enjoy the perks of student life!
We are currently looking for four interns:
Where:
2 x positions in Joburg – Illovo based.
2 x positions in Cape Town – Gardens based.
Duration:
3 month paid internship with the possibility of permanent
employment thereafter.
Start:
Friday, 10 January 2020.


The Intern candidate must be a recent graduate or in their final year of studying.
The ideal candidate(s) must be willing to hit the ground running in a dynamic work environment. Candidate(s) must be willing to go the extra mile and be passionate about the product.


Job requirements:
Basic-to-good Photoshop and/or InDesign knowledge
Confident, charismatic and fun
Completely familiar with MS Office – particularly Excel, Outlook and PowerPoint
Strong ability to prioritise and juggle various tasks at the same time
Competent in compiling reports from social media insights
Interested in photography and creating marketing content
Strong verbal and written (particularly email) communication skills
An excellent attention to detail
Great work-ethic
Drivers license will be an advantage
Any past experience in sales/waitering/bartending/promotions a plus
In your cover letter, please include an explanation of why your experience is specifically relevant to Varsity Vibe. This an opportunity for us to get to know you, we want to see your personality come through.

Send your Cover Letter and CV to admin@varsityvibe.co.za with the subject, [Intern Application – Your Name, Area] before the 3rd of December 2019.